The theological training and qualification of seminarians has always been an important focus of our aid. After all, future priests will ultimately be spiritual pillars and safeguard sacramental life. Therefore, our educational assistance mainly flows into countries where the suitable and continuous training of future priests is endangered or is not adequately ensured due to poverty, war or persecution.
Scholarships are the seed which we hope will yield ripe fruit for the Church.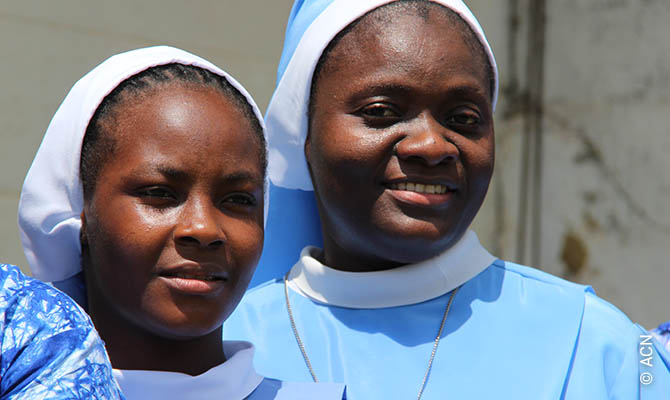 Scholarship holders from the "Sisters of the Holy Family" out of Cape Palmas, Liberia.Thanks to the generosity of our benefactors, we were able to fund a total of 16,206 seminarians in 2019. The continuing education of God's servants is also an important concern to us. In the reporting year, we sponsored the continuing education of 452 priests who themselves will train seminarians and thus maintain the qualitative level of priestly formation in their home countries over the long term.
In 2019, we were also able to award 245 scholarships to priests who, for example, are pursuing a doctorate or an additional course of study. In terms of continental distribution, 29,4% of our scholarship holders came from Asia, 45,3% from Africa, 19,2% from Latin America and 6,1% from Eastern Europe.